Caines Head

State Recreation Area - Alaska
Caines Head State Recreation Area embodies Caines Head cape in Resurrection Bay, Alaska. The area is located in Kenai Peninsula Borough 7 miles (11 km) south of the city of Seward. A popular tourist destination, Caines Head features spruce and hemlock forests, a variety of terrestrial and marine wildlife (including harbor seals, Steller sea lions, sea otters, orcas, humpbacks, grey and fin whales, brown and black bears, lynx, mountain goats, wolves, etc.), and the remains of Fort McGilvray – a World War II-era fortification erected in 1941–1942 to obstruct potential Imperial Japanese Army invasion.
maps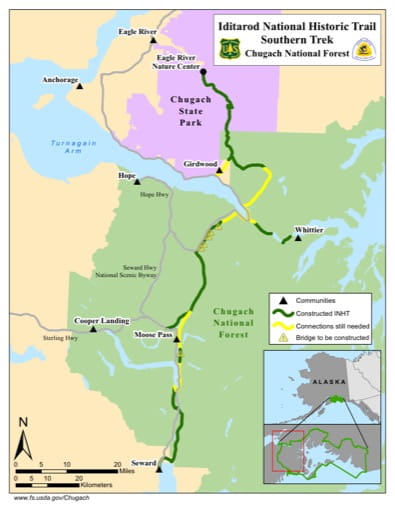 Iditarod - Southern Trek
Map of the Southern Trek part of the Iditarod National Historic Trail Southern Trek (NHT) in Chugach National Forest (NF) in Alaska. Published by the U.S. Forest Service (USFS).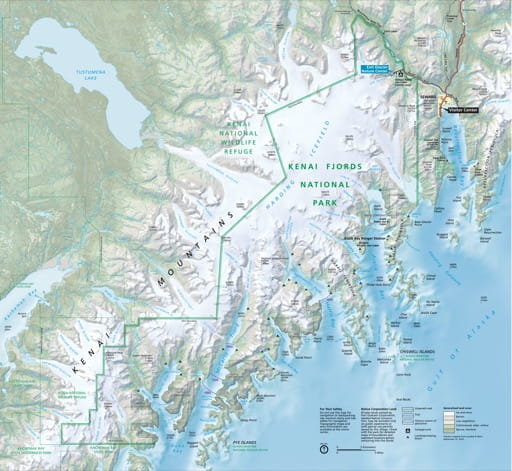 Kenai Fjords - Visitor Map
Official visitor map of Kenai Fjords National Park (NP) in Alaska. Published by the National Park Service (NPS).