Chugach

State Park - Alaska
Chugach State Park is immediately east of the Anchorage Bowl in south-central Alaska. Though primarily in the Municipality of Anchorage, a small portion of the park north of the Eklutna Lake area in the vicinity of Pioneer Peak lies within the Matanuska-Susitna Borough. Hunting and fishing are permitted in the Chugach under regulations established by the Alaska Department of Fish and Game for game management unit 14c.
maps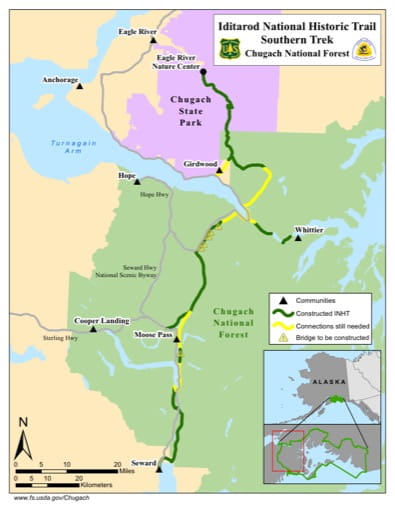 Iditarod - Southern Trek
Map of the Southern Trek part of the Iditarod National Historic Trail Southern Trek (NHT) in Chugach National Forest (NF) in Alaska. Published by the U.S. Forest Service (USFS).