Bean Hollow

State Beach - California
Bean Hollow State Beach is located in San Mateo County near Pescadero. The beach offers fishing, picnicking and beachcombing. Visitors can explore tide pools with anemones, crab, sea urchins and other marine inhabitants. The beach also has a self-guided nature trail. Swimming is dangerous because of cold water, rip currents, heavy surf and sharks. Bean Hollow is 17.5 miles (28.2 km) south of Half Moon Bay and 3 miles (4.8 km) south of Pescadero on State Route 1.
maps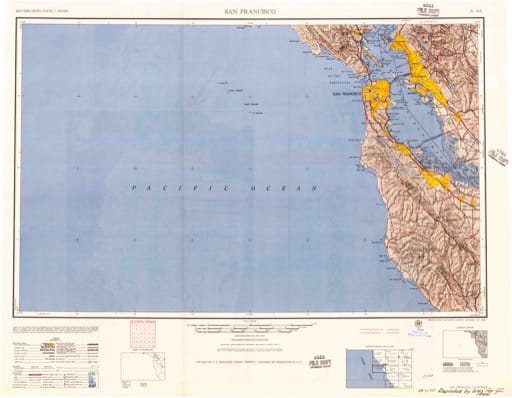 Vintage USGS - San Francisco - 1957
Vintage 1957 USGS 1:250000 map of San Francisco in California. Published by the U.S. Geological Survey (USGS).