"Juniper Flats"
by Bureau of Land Management California ,
public domain
Juniper Flats

undefined - California
Juniper Flats is located between the Mojave Desert and the forests of the San Bernardino Mountains in California. Juniper Flats hosts a unique mixture of plants from both environments. Its streams and wetlands attract many kinds of wildlife. No less amazing are the beautiful views and varied landscape that make Juniper Flats a favorite recreation destination year-round. Visitors to Juniper Flats enjoy excellent recreation opportunities, including camping, hiking, backpacking, horseback riding, mountain biking, and hunting. Off-highway vehicle (OHV) touring is restricted to a designated route system.
maps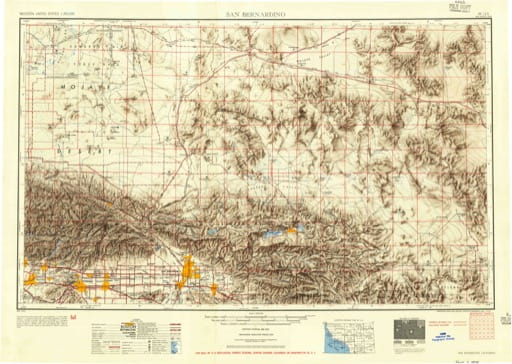 Vintage USGS - San Bernardino - 1953
Vintage 1953 USGS 1:250000 map of San Bernardino in California. Published by the U.S. Geological Survey (USGS).
brochures
Juniper Flats - Brochure and Map
Brochure and Map of Juniper Flats in the BLM Barstow Field Office area in California. Published by the Bureau of Land Management (BLM).
California OHV - OHV Adventures
California Off-Highway Vehicle Adventure Guide. Published by California Department of Parks and Recreation.
BLM California - Freshwater Fishing
Brochure for Freshwater Fishing in California. Published by the Bureau of Land Management (BLM).