Folsom Powerhouse

State Historic Park - California
Folsom Powerhouse State Historic Park is a historical site preserving an 1895 alternating current (AC) hydroelectric power station—one of the first in the United States. Before the Folsom powerhouse was built nearly all electric power houses were using direct current (DC) generators powered by steam engines located within a very few miles of where the power was needed. The Folsom Powerhouse, using part of the American River's rushing water to power its turbines connected to newly invented AC generators, generated three phase 60 cycle AC electricity (the same that's used today in the United States) that was boosted by newly invented transformers from 800 volts as generated to 11,000 volts and transmitted to Sacramento over a 22 mi (35 km)-long distribution line, one of the longest electrical distribution lines in the United States at the time.
maps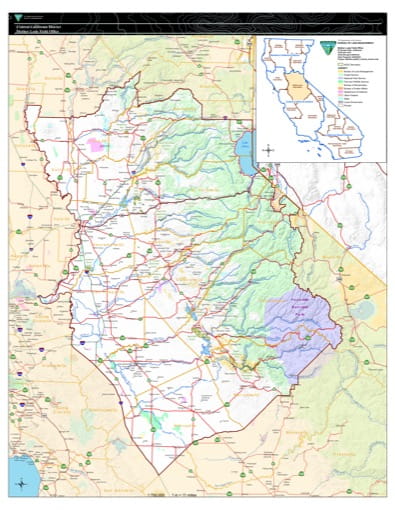 Mother Lode - Boundary Map
Boundary Map of the Mother Lode BLM Field Office in California. Published by the Bureau of Land Management (BLM).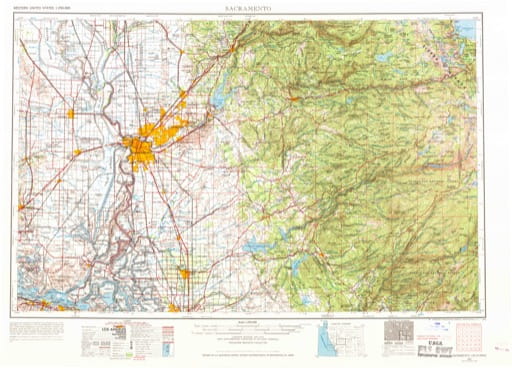 Vintage USGS - Sacramento - 1957
Vintage 1957 USGS 1:250000 map of Sacramento in California. Published by the U.S. Geological Survey (USGS).