Fort Ross

State Historic Park - California
Fort Ross State Historic Park is in Sonoma County, California, including the former Russian fur trading outpost of Fort Ross plus the adjacent coastline and native coast redwood forests extending inland. Fort Ross, active from 1812 to 1842, was the southernmost settlement in the Russian colonization of the Americas.
maps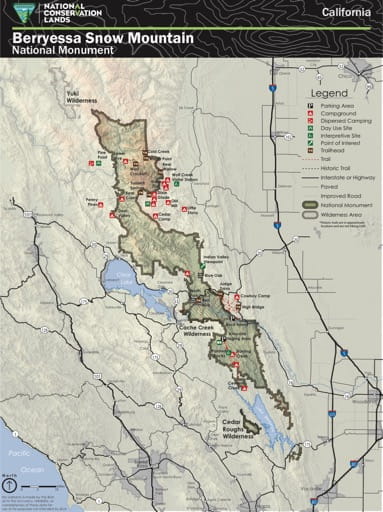 Berryessa Snow Mountain - Visitor Map
Visitor Map of Berryessa Snow Mountain National Monument (NM) in California. Published by the Bureau of Land Management (BLM).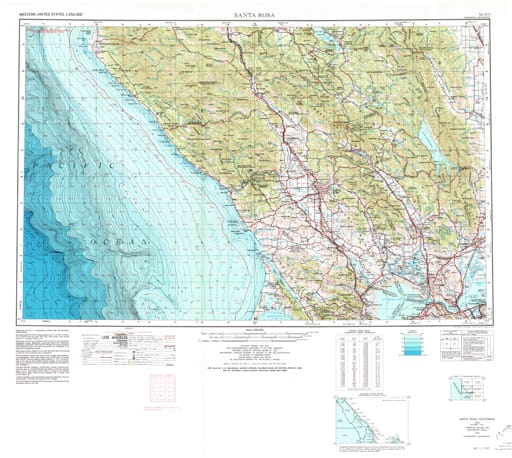 Vintage USGS - Santa Rosa - 1958
Vintage 1958 USGS 1:250000 map of Santa Rosa in California. Published by the U.S. Geological Survey (USGS).