Hendy Woods

State Park - California
Hendy Woods State Park is a state park of California, USA, located in the Anderson Valley of Mendocino County. It is known for its old-growth coast redwoods and also provides camping facilities near the wineries of the Anderson Valley. It is named after Joshua Hendy, who owned the land and stipulated that it be protected; it passed through several owners after Hendy without being logged, before becoming part of the California State Park system in 1958.
maps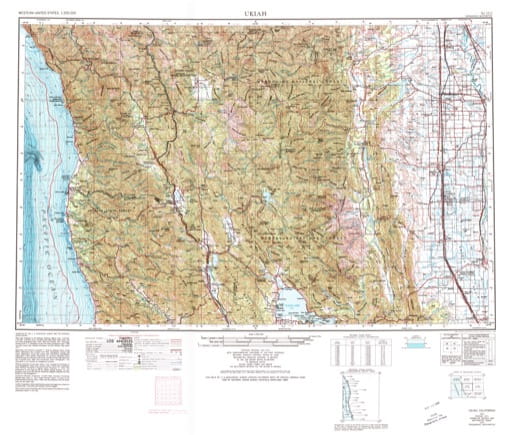 Vintage USGS - Ukiah - 1957
Vintage 1957 USGS 1:250000 map of Ukiah in California. Published by the U.S. Geological Survey (USGS).