Jack London

State Historic Park - California
Jack London State Historic Park, also known as Jack London Home and Ranch, is near Glen Ellen, California, situated on the eastern slope of Sonoma Mountain. It includes the ruins of a house burned a few months before Jack London and family were to move in, a cottage in which they had lived, another house built later, and the graves of Jack London and his wife. The Jack London home, called the Wolf House, is a sizable stone structure, which was destroyed by fire and whose ruins are visible within the state park property. The sloping terrain of the park has a considerable occurrence of Goulding clay loam soils, particularly in the lower reaches.
maps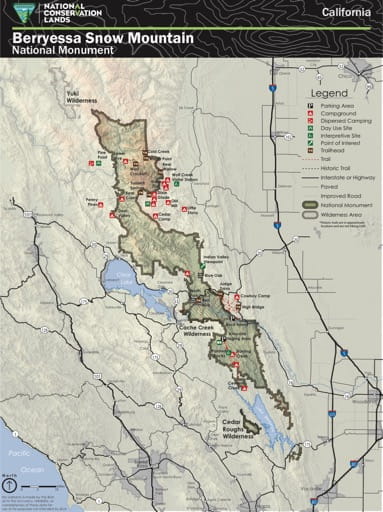 Berryessa Snow Mountain - Visitor Map
Visitor Map of Berryessa Snow Mountain National Monument (NM) in California. Published by the Bureau of Land Management (BLM).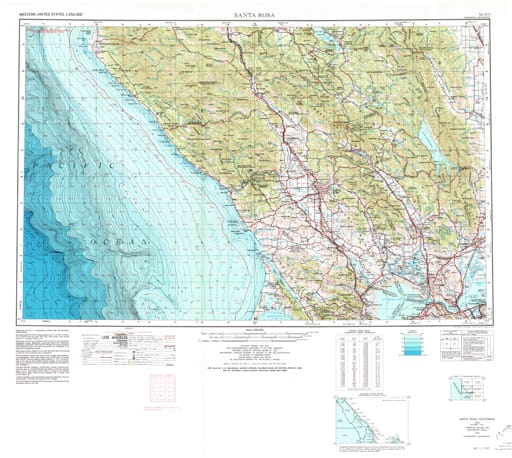 Vintage USGS - Santa Rosa - 1958
Vintage 1958 USGS 1:250000 map of Santa Rosa in California. Published by the U.S. Geological Survey (USGS).