McArthur-Burney Falls

State Park - California
McArthur–Burney Falls Memorial State Park is the second oldest state park in the California State Parks system, located approximately 6 miles (9.7 km) north of Burney, California. The park offers camping, fishing, watersports, hiking and horseback riding facilities. The park is mainly known for the waterfall, Burney Falls, at the entrance of the park. Wildlife in the park includes bass, trout, Steller's jay, squirrels, woodpeckers, deer, and on rare occasion, black bear.
maps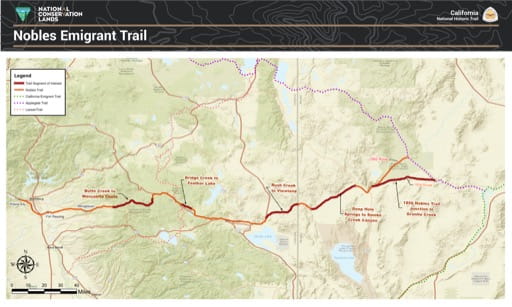 Nobles Emigrant Trail - Trail Map
Map of the Nobles Emigrant Trail section, part of the California National Historic Trail (NHT), located outside of Susanville, California. Published by the Bureau of Land Management (BLM).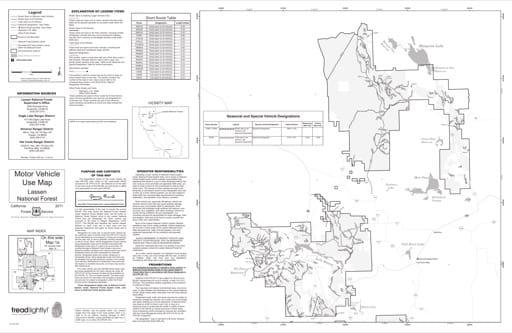 Lassen MVUM - Map 1a 2011
Map 1a of the Motor Vehicle Use Map (MVUM) of the Lassen National Forest (NF) in California. Published by the U.S. Forest Service (USFS).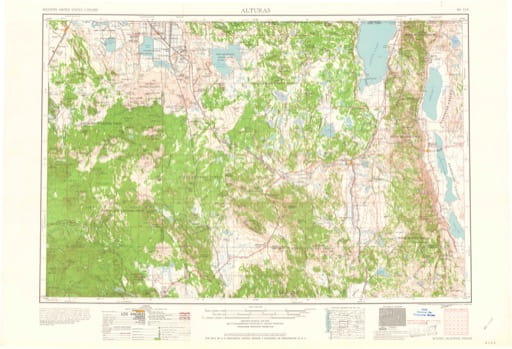 Vintage USGS - Alturas - 1958
Vintage 1958 USGS 1:250000 map of Alturas in California. Published by the U.S. Geological Survey (USGS).