Monterey

State Beach - California
Monterey State Beach is a protected beach on southern Monterey Bay in Monterey County, California. It extends from the city of Monterey to Seaside. The Seaside end of Monterey State Beach is a popular launch spot for paragliders. Surf fishing is permitted.
maps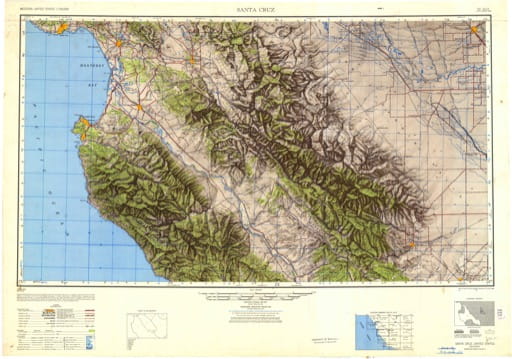 Vintage USGS - Santa Cruz - 1948
Vintage 1948 USGS 1:250000 map of Santa Cruz in California. Published by the U.S. Geological Survey (USGS).