by Alex Gugel ,
all rights reserved
Morro Strand

State Beach - California
Morro Strand State Beach (formerly Atascadero State Beach) is a protected beach within California's state park system located in north Morro Bay along California State Route 1. Morro Strand is a popular coastal frontage park on Estero Bay featuring the Morro Strand Trail and picnic sites. A three-mile stretch of beach connects the southern and northern entrances to the beach. Fishing, windsurfing, beach walking, jogging, and kite flying are popular activities.
maps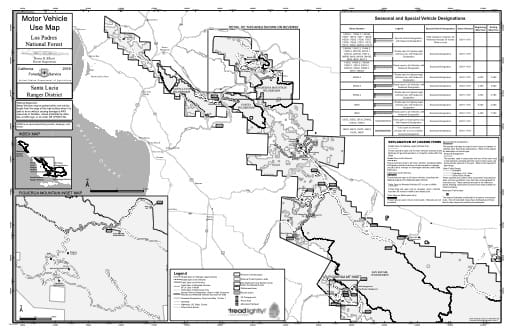 Los Padres MVUM - Santa Lucia 2018
Motor Vehicle Use Map (MVUM) of the Santa Lucia Ranger District (RD) of Los Padres National Forest (NF) in California. Published by the U.S. Forest Service (USFS).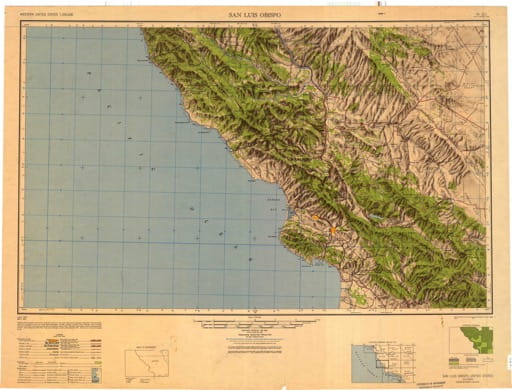 Vintage USGS - San Luis Obispo - 1947
Vintage 1947 USGS 1:250000 map of San Luis Obispo in California. Published by the U.S. Geological Survey (USGS).