La Honda Creek

Open Space Preserve - California
Offering magnificent views of the coast, colorful wildflower displays in the spring, and immersion into a historic ranchland, La Honda Creek Open Space Preserve is an ideal spot to escape the pressures of everyday life. The more than 6,100-acre Preserve, considered by many as the gateway to the San Mateo Coast, features forests and redwood to the north, open rolling grasslands to the south, and spectacular panoramic views of the coast and ridgelines throughout. Public access is currently available in two unconnected parts of the Preserve: Upper La Honda Creek and Lower La Honda Creek.
maps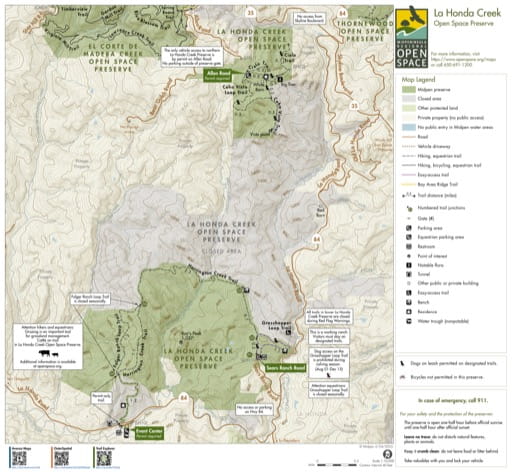 Midpeninsula Regional Open Space - La Honda Creek
Trail Map of La Honda Creek Open Space Preserve (OSP) in California. Published by the Midpeninsula Regional Open Space District.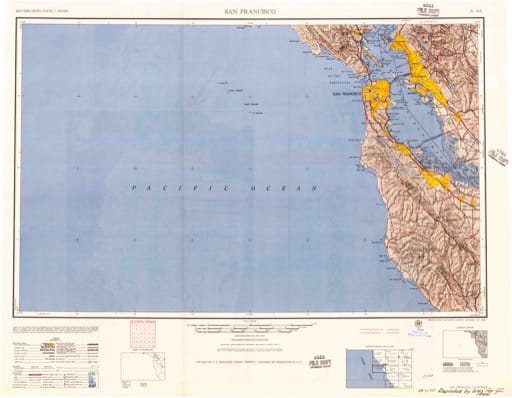 Vintage USGS - San Francisco - 1957
Vintage 1957 USGS 1:250000 map of San Francisco in California. Published by the U.S. Geological Survey (USGS).