San Buenaventura

State Beach - California
San Buenaventura State Beach is located in Ventura, California. The primary entrance is located at 901 Pedro Street, off of the 101 Freeway. This beach consists of a 1,700-foot (520 m) pier that has a snack bar, restaurant, and bait shop. People often come to this beach to surf, swim, and picnic. This is the beginning of the Omer Rains Bike Trail system that leads to other nearby beaches. The nesting of the Snowy plover is monitored here, and temporary informational/warning signs and fences (or ropes) are erected near nest sites during the breeding season. To help in the recovery of the bird, nonnative vegetation that threatens the beach habitat has been removed, and beach goers are educated as to the sensitive nature of the area to dunes and other sandy areas.
maps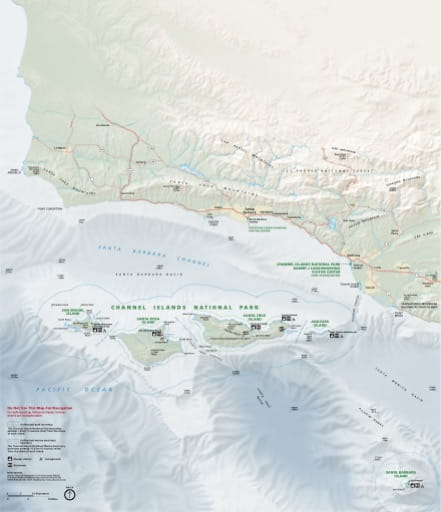 Channel Islands - Visitor Map
Official visitor map of Channel Islands National Park (NP) in California. Published by the National Park Service (NPS).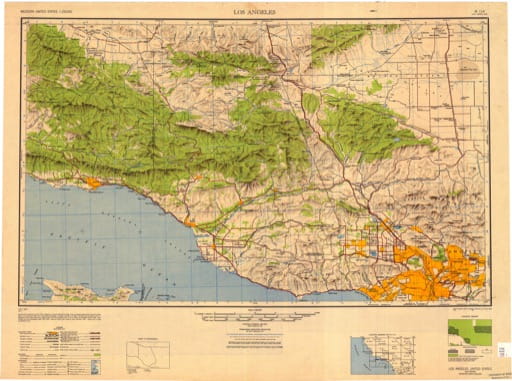 Vintage USGS - Los Angeles - 1949
Vintage 1949 USGS 1:250000 map of Los Angeles in California. Published by the U.S. Geological Survey (USGS).