Silverwood Lake

State Recreation Area - California
Silverwood Lake is a large reservoir in San Bernardino County, California, United States, located on the West Fork Mojave River, a tributary of the Mojave River in the San Bernardino Mountains. It was created in 1971 as part of the State Water Project by the construction of the Cedar Springs Dam as a forebay on the 444-mile (715 km) long California Aqueduct (consequently inundating the former town of Cedar Springs), and has a capacity of 73,000 acre feet (90,000,000 m3).
maps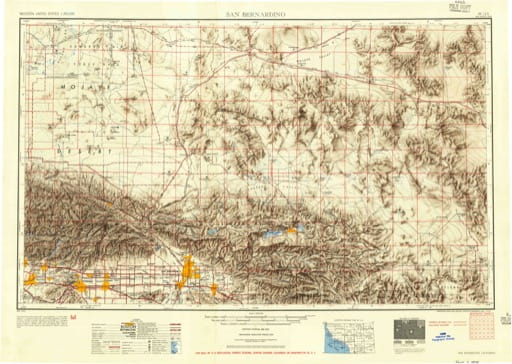 Vintage USGS - San Bernardino - 1953
Vintage 1953 USGS 1:250000 map of San Bernardino in California. Published by the U.S. Geological Survey (USGS).