State Indian Museum

State Historic Park - California
The California State Indian Museum is a museum interprets the diverse cultures of the indigenous peoples of California. It is located in midtown Sacramento. Just off of K street. The museum exhibits traditional items illustrating the varying cultures of the state's first inhabitants. The native population of California, one of the largest and most diverse in the Western hemisphere, was made up of over 150 distinct tribal groups who spoke at least 64 different languages. Prior to the arrival of the first European explorers, the native population is estimated to have been in excess of 500,000 people.
maps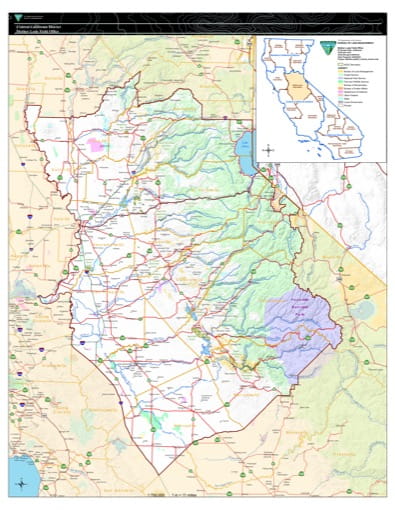 Mother Lode - Boundary Map
Boundary Map of the Mother Lode BLM Field Office in California. Published by the Bureau of Land Management (BLM).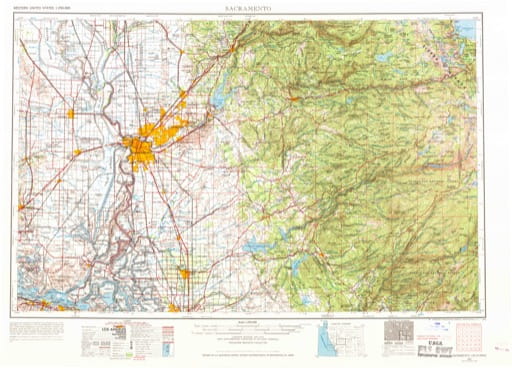 Vintage USGS - Sacramento - 1957
Vintage 1957 USGS 1:250000 map of Sacramento in California. Published by the U.S. Geological Survey (USGS).