Sutters Fort

State Historic Park - California
Sutter's Fort was a 19th-century agricultural and trade colony in the Mexican Alta California province. It was built in 1839 and originally called New Helvetia (New Switzerland) by its builder John Sutter. The fort was the first non-Indigenous community in the California Central Valley. The fort is famous for its association with the Donner Party, the California Gold Rush, and the formation of Sacramento. It is notable for its proximity to the end of the California Trail and Siskiyou Trails, which it served as a waystation. After gold was discovered at Sutter's Mill (also owned by Sutter) in Coloma, the fort was abandoned. The adobe structure has been restored to its original condition and is now administered by California Department of Parks and Recreation. It was designated a National Historic Landmark in 1961.
maps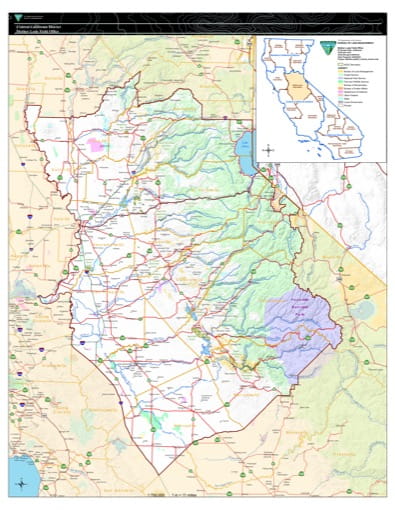 Mother Lode - Boundary Map
Boundary Map of the Mother Lode BLM Field Office in California. Published by the Bureau of Land Management (BLM).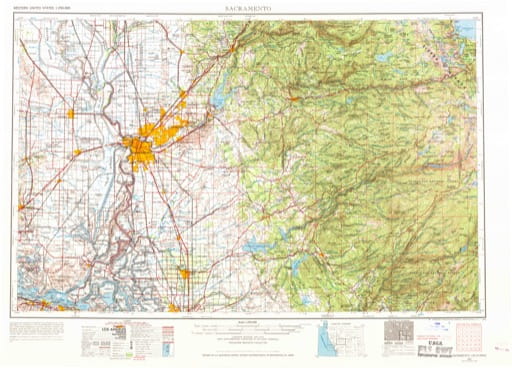 Vintage USGS - Sacramento - 1957
Vintage 1957 USGS 1:250000 map of Sacramento in California. Published by the U.S. Geological Survey (USGS).