by Alex Gugel ,
all rights reserved
Modoc

National Forest - California
The Modoc National Forest protects parts of Modoc (82.9% of acreage), Lassen (9.4%), and Siskiyou (7.7%) counties. Most of the forest was covered by immense lava flows occurring over the last 500,000 years. The eastern part of the forest east of Alturas contains the Warner Mountains. The Warner Mountains drop steeply on the eastern slopes, whereas the western flank has a more gentle topography.
maps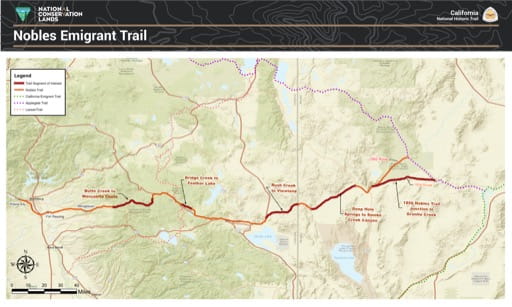 Nobles Emigrant Trail - Trail Map
Map of the Nobles Emigrant Trail section, part of the California National Historic Trail (NHT), located outside of Susanville, California. Published by the Bureau of Land Management (BLM).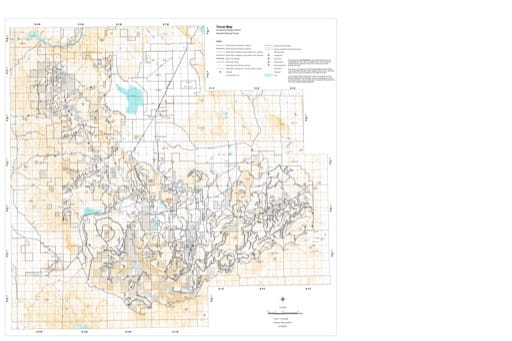 Klammath MVTM - Goosenest 2012
Motor Vehicle Travel Map (MVTM) of Goosenest in Klamath National Forest (NF) in California. Published by the U.S. Forest Service (USFS).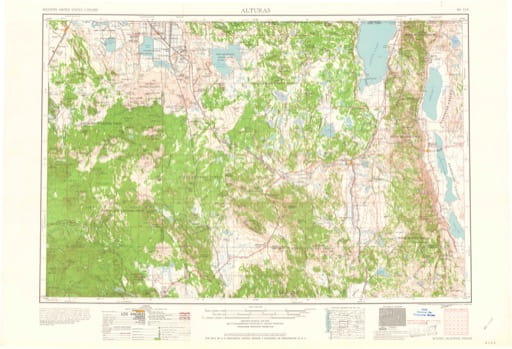 Vintage USGS - Alturas - 1958
Vintage 1958 USGS 1:250000 map of Alturas in California. Published by the U.S. Geological Survey (USGS).