Hāʻena

State Park - Hawaiʻi
Hāʻena State Park is a state park located on the north shore of the Hawaiian island of Kauaʻi. It is often referred to as the "end of the road" and marks the end point of the Kuhio Highway. The park provides access to beaches, trails, and several ancient Hawaiian sites, including sea caves estimated to be more than 4,000 years old. Archaeological sites associated with the hula, including a heiau (shrine) dedicated to Laka, are located above the park's beaches.
maps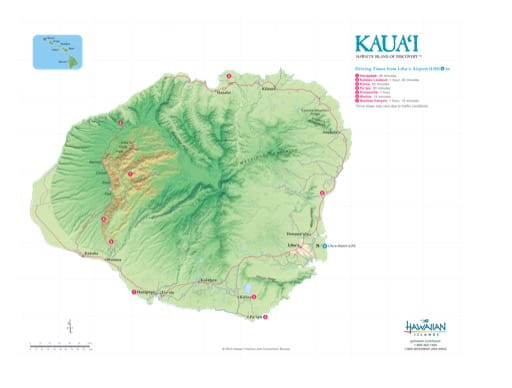 Kauaʻi - Driving Map
Driving Map of Kauaʻi (Kauai) in Hawaii. Published by the Hawaii Visitors & Convention Bureau.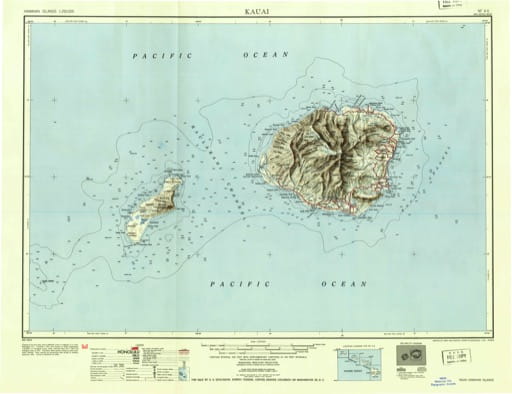 Kauaʻi - Vintage USGS Map - Kauai 1951
Vintage map of Hawaiian Islands - Kauai 1951. Published by the U.S. Geological Survey (USGS).
brochures
Hawaiʻi State Parks - Visitor's Guide
A Visitor's Guide to Hawaiʻi State Park Resources and Recreational Opportunities. Published by Hawaii State Parks.
Hawaiʻi State Parks - Hiking Safely
Brochure about Hiking Safely in Hawaiʻi. Published by Hawaii State Parks.