Waimea Canyon

State Park - Hawaiʻi
Waimea Canyon, also known as the Grand Canyon of the Pacific, is a large canyon, approximately ten miles (16 km) long and up to 3,000 feet (900 m) deep, located on the western side of Kauaʻi in the Hawaiian Islands of the United States. Waimea is Hawaiian for "reddish water", a reference to the erosion of the canyon's red soil. The canyon was formed by a deep incision of the Waimea River arising from the extreme rainfall on the island's central peak, Mount Waiʻaleʻale, among the wettest places on earth.
maps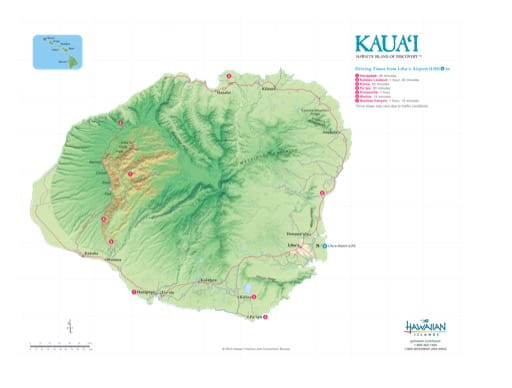 Kauaʻi - Driving Map
Driving Map of Kauaʻi (Kauai) in Hawaii. Published by the Hawaii Visitors & Convention Bureau.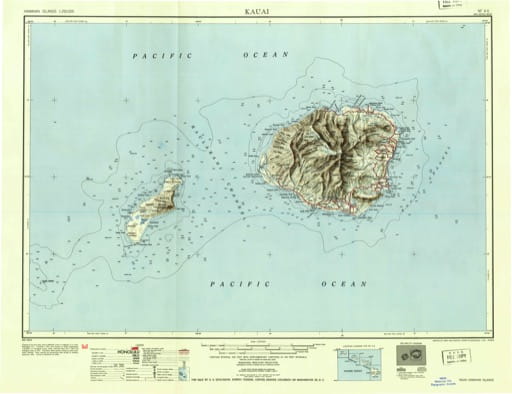 Kauaʻi - Vintage USGS Map - Kauai 1951
Vintage map of Hawaiian Islands - Kauai 1951. Published by the U.S. Geological Survey (USGS).
brochures
Hawaiʻi State Parks - Visitor's Guide
A Visitor's Guide to Hawaiʻi State Park Resources and Recreational Opportunities. Published by Hawaii State Parks.
Hawaiʻi State Parks - Hiking Safely
Brochure about Hiking Safely in Hawaiʻi. Published by Hawaii State Parks.