Kasha-Katuwe Tent Rocks

National Monument - New Mexico
Kasha-Katuwe Tent Rocks National Monument is located 40 miles southwest of Santa Fe near Cochiti, New Mexico. Kasha-Katuwe means "white cliffs" in the Pueblo language Keresan.
maps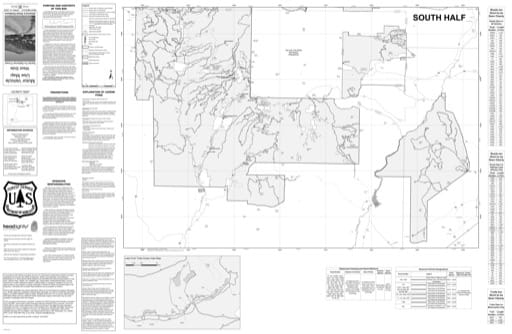 Santa Fe MVUM - Southwest 2022
Motor Vehicle Use Map (MVUM) of the Southwestern area of Santa Fe National Forest (NF) in New Mexico. Published by the U.S. Forest Service (USFS).