Jumbo Springs

Wilderness - Nevada
The Jumbo Springs area consists of the upper canyons of three major washes which drain from the edge of a plateau east toward Lake Mead. The canyons are rugged. Elevations range from 2,700 feet along the southeast side to a 4,700 foot ridge on the northern end. Low mountain brush species vegetate the land. Scenic views of Iceberg Canyon and the lower reaches of the Grand Canyon are visible from here. The wilderness measures 3.5 miles long by 1.5 miles wide. Known water sources are Cottonwood Spring and Sandstone Spring. This wilderness adjoins Temple Mesa.
maps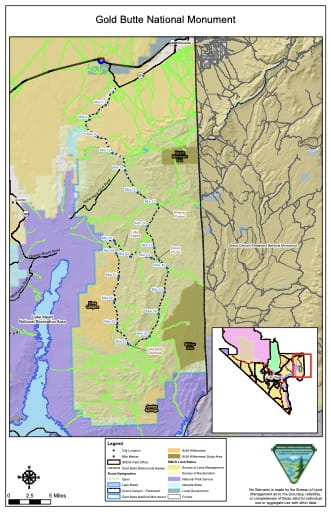 Gold Butte - Visitor Map
Visitor Map of Gold Butte National Monument (NM) in Nevada. Published by the Bureau of Land Management (BLM).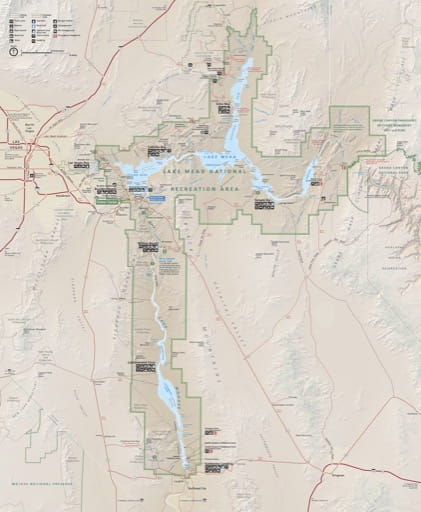 Lake Mead - Visitor Map
Official visitor map of Lake Mead National Recreation Area (NRA) in Arizona and Nevada. Published by the National Park Service (NPS).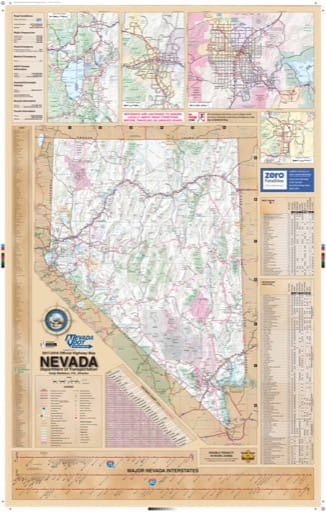 Nevada State - Nevada State Highway Map
Official Nevada State Highway Map. Published by the Nevada Department of Transportation (NVDOT).