""What would you do? --We decided the best way to die was to die fighting." ―José Manuel Mireles / "Cartel Land," 2015 (at Lime Canyon)"
by anokarina ,
by-sa/2.0/
Lime Canyon

Wilderness - Nevada
Lime Canyon is a medium sized (23,233 acres) wilderness area that includes a long, disjointed, and sparsely vegetated carbonate ridge (elevations to 4,406 feet), deep canyons that cut through the ridge, and desert bajadas that overlook the Overton Arm of Lake Mead (elevations to 1,475 feet). The geology of the area is complex, but the main feature is the hogback ridge (or system of ridges) that was caused by the tilting and uplifting of early carbonate sedimentary rocks. The uplift blocked existing drainage systems and probably formed lakes, but new drainages were formed that cut through the ridge, making for deep, narrow canyons and some odd geologic structures.
maps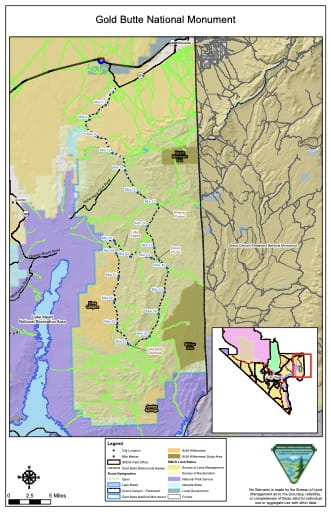 Gold Butte - Visitor Map
Visitor Map of Gold Butte National Monument (NM) in Nevada. Published by the Bureau of Land Management (BLM).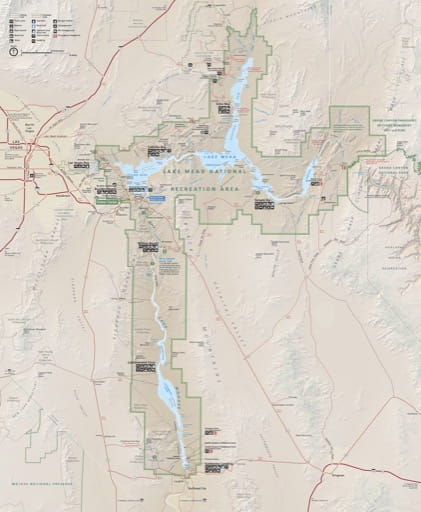 Lake Mead - Visitor Map
Official visitor map of Lake Mead National Recreation Area (NRA) in Arizona and Nevada. Published by the National Park Service (NPS).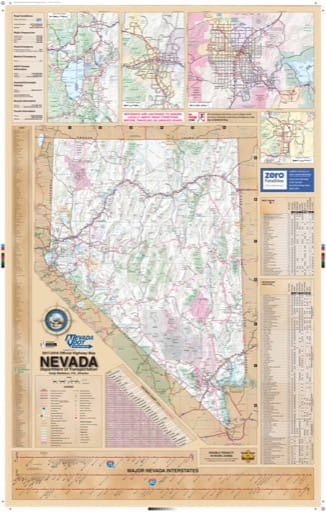 Nevada State - Nevada State Highway Map
Official Nevada State Highway Map. Published by the Nevada Department of Transportation (NVDOT).