Million Hills

Wilderness Study Area - Nevada
The Million Hills Wilderness Study Area is part of the spectacular Gold Butte Region. Gold Butte was declared a National Monument on December 28, 2016 and the Million Hills WSA is within the monument. It is still a Wilderness Study Area and Congressional action is required to either designate it as Wilderness or release it from the WSA status. Wide sand washes cut through the hills and alluvial slopes. The southern part is a tilted ridge made up of colorful folds. The ridge gives way to steep, rugged drainages and canyons with abundant rock outcrops along Azure Ridge and Million Hills. This area offers fantastic scenic vistas and secluded getaways. Wild burros can be found wandering here and much of the area has been identified as desert tortoise habitat.
maps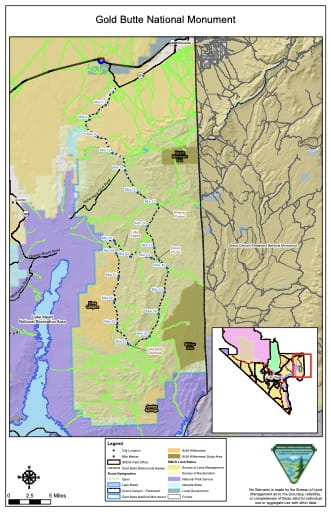 Gold Butte - Visitor Map
Visitor Map of Gold Butte National Monument (NM) in Nevada. Published by the Bureau of Land Management (BLM).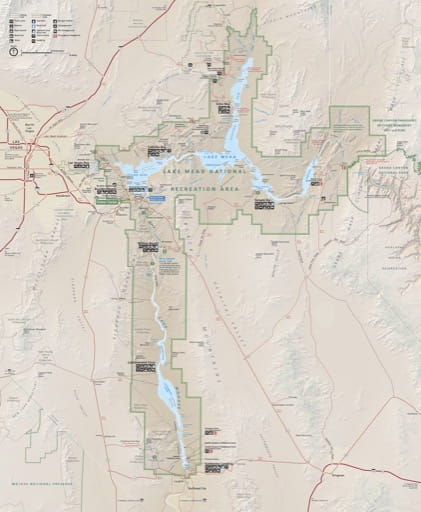 Lake Mead - Visitor Map
Official visitor map of Lake Mead National Recreation Area (NRA) in Arizona and Nevada. Published by the National Park Service (NPS).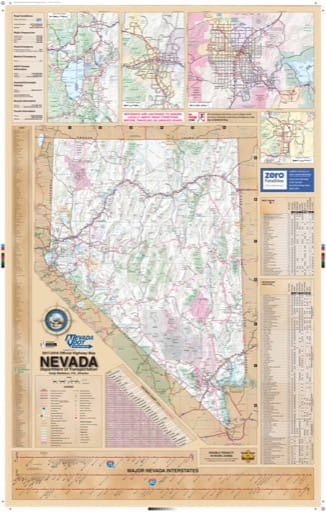 Nevada State - Nevada State Highway Map
Official Nevada State Highway Map. Published by the Nevada Department of Transportation (NVDOT).