North McCullough

Wilderness - Nevada
Wildlife in the McCullough region includes desert bighorn sheep, mule deer, Gambels quail, the threatened desert tortoise, the rare banded Gila monster, and at least six other species of lizard, numerous song birds, golden eagles and other birds of prey. Natural year-round springs provide crucial habitat for these animals. This wilderness is used for hiking and rock scrambling, hunting and riding, plus photography. Canyons on the east face and high points of the range provide destinations of all challenge levels. The area is accessible yearlong.
maps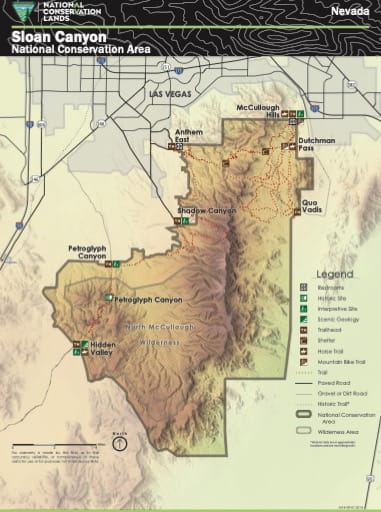 Sloan Canyon - Visitor Map
Visitor Map of Sloan Canyon National Conservation Area (NCA) in Nevada. Published by the Bureau of Land Management (BLM).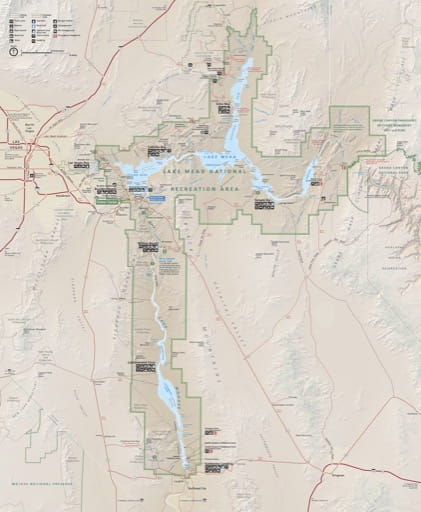 Lake Mead - Visitor Map
Official visitor map of Lake Mead National Recreation Area (NRA) in Arizona and Nevada. Published by the National Park Service (NPS).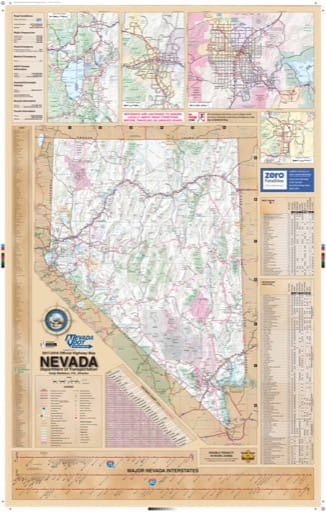 Nevada State - Nevada State Highway Map
Official Nevada State Highway Map. Published by the Nevada Department of Transportation (NVDOT).