Resting Springs

Wilderness Study Area - Nevada
The Resting Springs Wilderness Study Area is the extension of the greater California Unit into Nevada. Consisting of the lower alluvial slopes of Shadow Mountain, this small Nevada unit shares all the wilderness values with California section. The flora is characterized by Wildlife in this area includes the desert tortoise, greater roadrunner, black-throated sparrow, gopher snakes, rattlesnakes, side winders, desert iguana, western chuckwalla, banded gecko, and the Great Basin whiptail and zebra-tailed lizards. The proposed additions would simplify the boundary and make the unit more manageable.
maps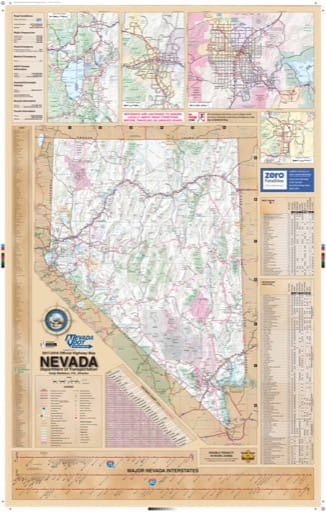 Nevada State - Nevada State Highway Map
Official Nevada State Highway Map. Published by the Nevada Department of Transportation (NVDOT).