Wee Thump Joshua Tree

Wilderness - Nevada
The Wee Thump Joshua Tree Wilderness is a designated (2002) wilderness area in Nevada. It comprises 6,050 acres (2,450 ha) and has an expanse of old-growth Joshua tree forest. "Wee Thump" means "ancient ones" in the language of the Paiute people. This BLM wilderness is only a few miles west of Searchlight, Nevada, and is east of the small outpost of Nipton, California, and south of the Las Vegas metro area. Its topography is relatively flat, and its borders form a rough triangle and has Nevada State Highway 164/Joshua Tree Highway to its southern limits. Wee Thump Joshua Tree Wilderness can have spectacular flower blooms in the spring and is an area for bird watchers.
maps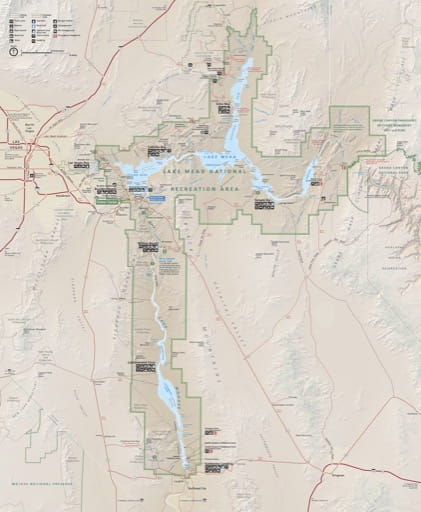 Lake Mead - Visitor Map
Official visitor map of Lake Mead National Recreation Area (NRA) in Arizona and Nevada. Published by the National Park Service (NPS).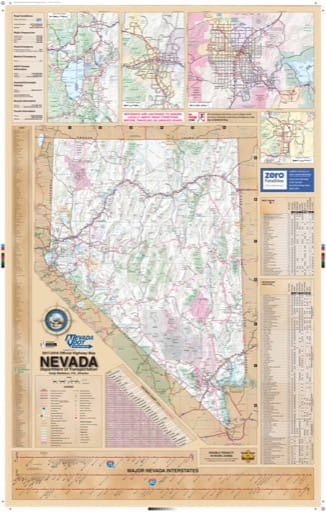 Nevada State - Nevada State Highway Map
Official Nevada State Highway Map. Published by the Nevada Department of Transportation (NVDOT).