Buckland Station

State Historic Park - Nevada
Buckland Station, a stagecoach station and hotel near Stagecoach, Nevada, was built in c.1870 by Samuel Buckland, proprietor (who settled here in 1859), replaced a previous stage station. It was built with simplified Greek Revival style. The existing Buckland building was built mostly of salvaged lumber from dismantling Ft. Churchill. Buckland Station formerly existed as a Pony Express station and as an emigrant stop and to serve an early bridge over the Carson River.
maps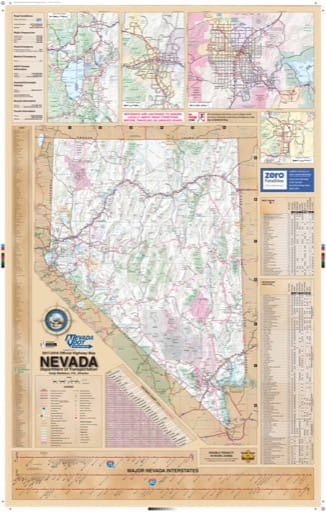 Nevada State - Nevada State Highway Map
Official Nevada State Highway Map. Published by the Nevada Department of Transportation (NVDOT).