Elgin Schoolhouse

State Historic Site - Nevada
Elgin Schoolhouse State Historic Site is a state park property in Nevada, United States, preserving a historic one-room schoolhouse that operated from 1922 to 1967. In 1998, the building was restored at private expense to its original appearance. The park features half of the school's original furnishings and other items authentic to the time period. It is open for tours by appointment.
maps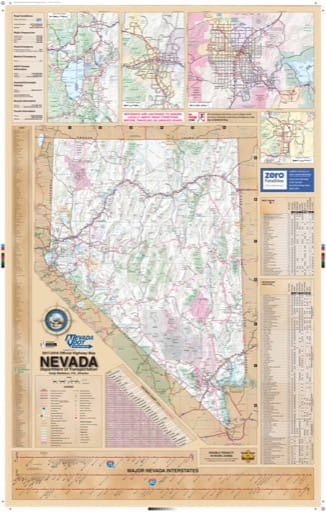 Nevada State - Nevada State Highway Map
Official Nevada State Highway Map. Published by the Nevada Department of Transportation (NVDOT).