Cherry Valley

National Wildlife Refuge - Pennsylvania
The Cherry Valley National Wildlife Refuge, located in Monroe County, Pennsylvania, is rich in natural resources and wildlife diversity. Cherry Creek flows through southern Monroe County in northeastern Pennsylvania, flowing into the Delaware River. For generations, local landowners and conservation organizations safeguarded the valley's clean waters and important natural communities.
maps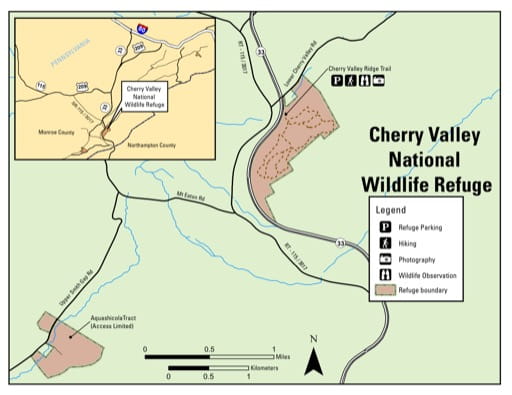 Cherry Valley - Visitor Map
Visitor Map of Cherry Valley National Wildlife Refuge (NWR) in Pennsylvania. Published by the U.S. Fish & Wildlife Service (USFWS).