Colorado Bend

State Park - Texas
Colorado Bend State Park is located in the Hill Country region in Texas. It is representative of the karst features typically seen in the Hill Country, with many sinkholes, caves, and springs.
maps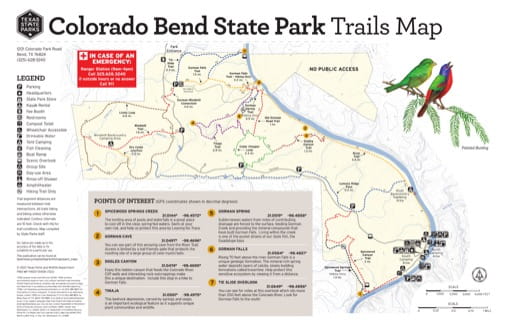 Colorado Bend - Trails Map
Trails Map of Colorado Bend State Park (SP) in Texas. Published by Texas Parks & Wildlife.