Palmetto

State Park - Texas
Palmetto State Park is located in Gonzales County, Texas. The park is named for the dwarf palmetto (Sabal minor), which grows abundantly in the park. The San Marcos River runs through the park. The 4-acre (1.6 ha) Oxbow Lake, initially created by flood waters, is now independent of the river and is spring fed. There are many bogs throughout the park that are surrounded by dense vegetation, giving the park a jungle-like atmosphere.
maps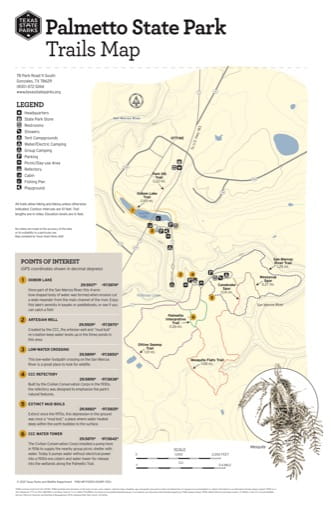 Palmetto - Trails Map
Trails Map of Palmetto State Park (SP) in Texas. Published by Texas Parks & Wildlife.