Possum Kingdom

State Park - Texas
Possum Kingdom State Park is located in the Palo Pinto Mountains and Brazos River Valley of Texas. The park borders the large Possum Kingdom Lake, a 20,000-acre (8,100 ha) lake known for its clear blue waters. Possum Kingdom winds for 65 miles (105 km) down the Brazos River, and has more than 300 miles (480 km) of shoreline. A privately owned store and marina in the park cater to boaters and campers.
maps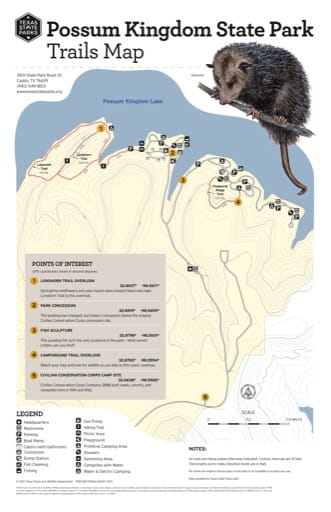 Possum Kingdom - Trails Map
Trails Map of Possum Kingdom State Park (SP) in Texas. Published by Texas Parks & Wildlife.