Belle Isle

State Park - Virginia
Belle Isle State Park is located in Lancaster County, Virginia, on the Rappahannock River. The park sits between Deep Creek and Morattico Creek and has facilities for camping, fishing, boating and picnics. Belle Isle State Park is a peninsula surrounded by Tidewater coastal marshes. Wildlife observed includes blue herons, osprey, hawks, bald eagles, white-tailed deer and various reptiles and amphibians. It is near the unincorporated towns of Litwalton, Morattico and Somers.
maps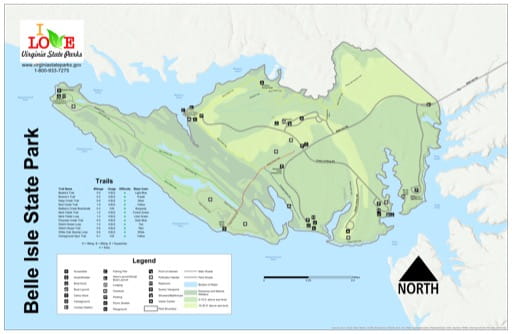 Belle Isle - Visitor Map
Visitor Map of Belle Isle State Park (SP) in Virginia. Published by Virginia State Parks.