Holliday Lake

State Park - Virginia
Holliday Lake State Park is located within the confines of Appomattox-Buckingham State Forest in Virginia. The park is known for its fishing opportunities. The central water feature at Holliday Lake is the 150-acre man-made lake. Contributing resources include Picnic Shelter #1, Wellhouse (c. 1939), the Dam/Spillway/Bridge/Lake, Drainage Culvert, Retaining Wall, and the Park Circulation System.
maps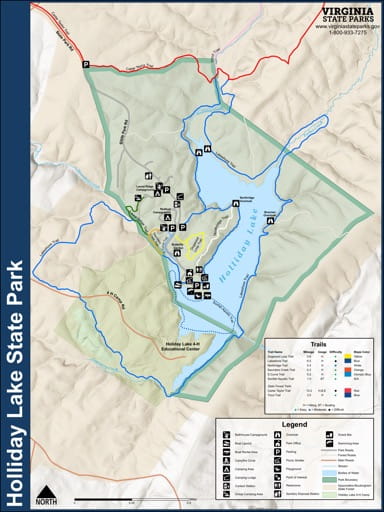 Holliday Lake - Visitor Map
Visitor Map of Holliday Lake State Park (SP) in Virginia. Published by Virginia State Parks.