Leesylvania

State Park - Virginia
Leesylvania State Park is located in the southeastern part of Prince William County, Virginia. The park has a small group-only campground, five hiking trails, fishing pier, boat ramp, visitor center, natural sand beach, and four picnic shelters.
maps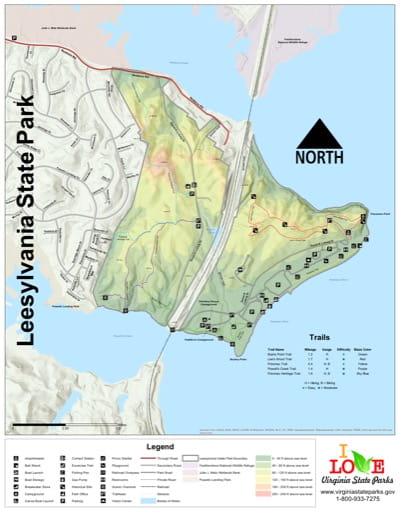 Leesylvania - Visitor Map
Visitor Map of Leesylvania State Park (SP) in Virginia. Published by Virginia State Parks.