Wilderness Road

State Park - Virginia
Wilderness Road State Park is located in southwestern Virginia, near Cumberland Gap and Ewing, VA. It consists of about 310 acres (1.3 km2) around the former Wilderness Road. Within it stand the Karlan Mansion and a replica of the original Martin's Station fort.
maps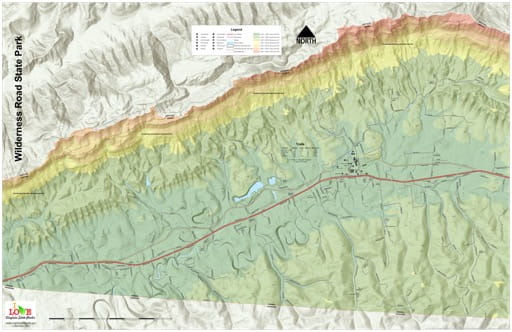 Wilderness Road - Visitor Map
Visitor Map of Wilderness Road State Park (SP) in Virginia. Published by Virginia State Parks.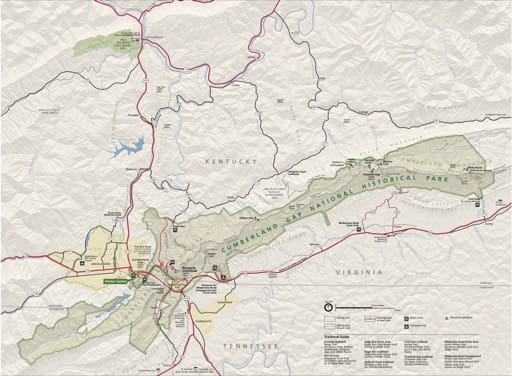 Cumberland Gap - Visitor Map
Official visitor map of Cumberland Gap National Historic Park (NHP) in Kentucky, Tennessee and Virginia. Published by the National Park Service (NPS).