Chincoteague

National Wildlife Refuge - Virginia
The Chincoteague National Wildlife is primarily located on the Virginia half of Assateague Island with portions (only about 3%) located on the Maryland side of the island, as well as Morris Island and Wildcat Marsh. The refuge contains a large variety of wildlife animals and birds, including the Chincoteague Pony. The purpose of the refuge is to maintain, regulate and preserve animal and plant species as well as their habitats for present and future generations.
maps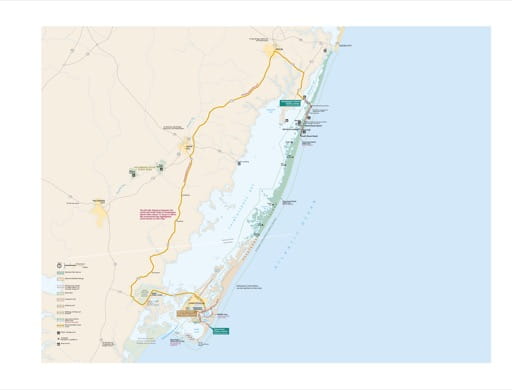 Assateague Island - Visitor Map
Official visitor map of Assateague Island National Seashore (NS) in Maryland and Virginia. Published by the National Park Service (NPS).