Cherry Valley

Mountain Bike Trails - Washington
Classic Pacific Northwest lowland temperate XC/AM singletrack. Most of the trails are bike-focused, with some fast and tight sweeping turns, little drops, lots of roots, and some technical areas. In general, the trails have a narrow corridor, shorter sightlines, and intermediate-level tech. Some of the property is private although it is backed up by Marckworth State Forest and Hancock Timber property. The system is a mixture of logging roads in various stages of use and user built singletrack. It mostly is on the north side of Cherry Creek, leading up the hill to Lake Margaret. Highlight of the ride is the falls on Cherry Creek, upstream from the main riding area. A must do on hot summer days. Area can accommodate beginners.
maps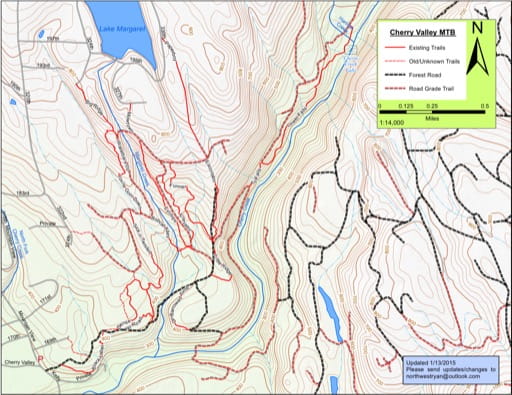 Cherry Valley - Mountain Bike Trails
Map of Mountain Bike Trails at Cherry Valley. Published by the Evergreen Mountain Bike Alliance.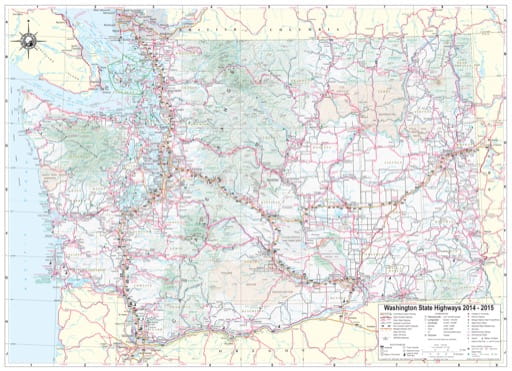 Washington State - Highway Map
Map of Washington State Highways / Tourist Map. Published by the Washington State Department of Transportation (WSDOT).