Dockton

Mountain Bike Trails - Washington
The Dockton Forest MTB Trails consist of 2.5 miles of stacked-loop singletrack with connection to the beach and King County's Dockton Park by way of the Huckleberry trail. These trails drain pretty well and offer great spring riding since they roll better with a little moisture. The weather is temperate and trails are open all year. While equestrians usage on Vashon is prevalent, horses rarely ride in this section of the park; if venturing out on the Huckleberry Trail be aware of equestrian use and be sure to communicate clearly and be prepared to dismount your bike.
maps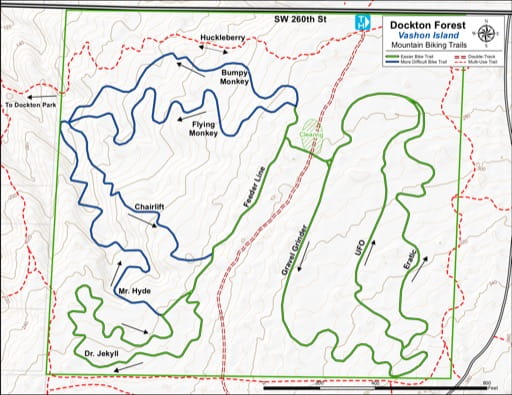 Dockton - Mountain Bike Trails
Map of Mountain Bike Trails at Dockton Forest. Published by the Evergreen Mountain Bike Alliance.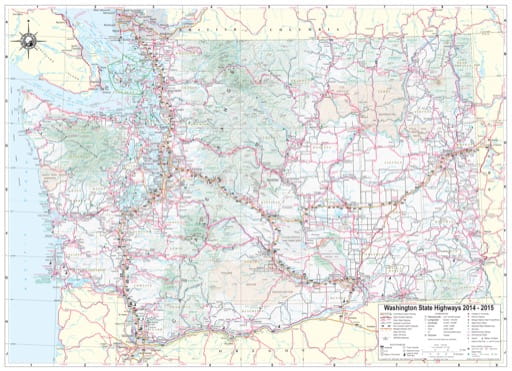 Washington State - Highway Map
Map of Washington State Highways / Tourist Map. Published by the Washington State Department of Transportation (WSDOT).