Duthie Hill

Mountain Bike Trails - Washington
Duthie Hill Mountain Bike Park is is located on the Issaquah Plateau, just north of Grand Ridge Park. The park is a nicely wooded 120 acre forest with rolling terrain and well draining soils. There is a 2.5 acre clearing in the middle, surrounding by second growth forest. On the south end, Duthie Hill connects with Grand Ridge Park, which already has a 6 mile singletrack trail that connects all the way to I-90 in the south. On the north end, Duthie Hill can connect to Soaring Eagle Park via a 1 mile ride up Trossachs Boulevard.
maps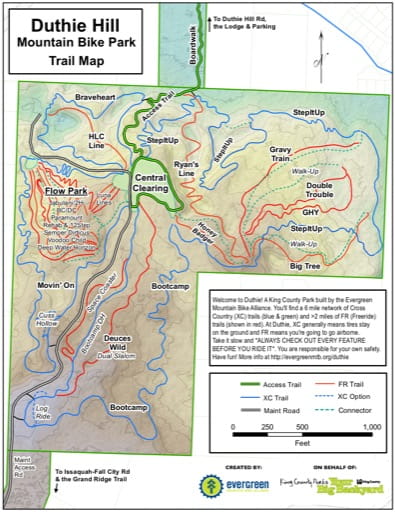 Duthie Hill - Mountain Bike Trails
Map of Mountain Bike Trails at Duthie Hill. Published by the Evergreen Mountain Bike Alliance.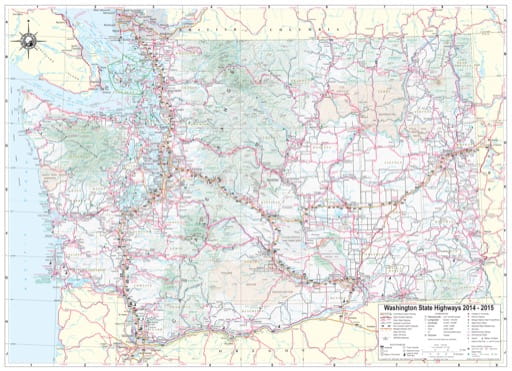 Washington State - Highway Map
Map of Washington State Highways / Tourist Map. Published by the Washington State Department of Transportation (WSDOT).