Columbia

National Wildlife Refuge - Washington
Columbia National Wildlife Refuge is a scenic mixture of rugged cliffs, canyons, lakes, and sagebrush grasslands. Formed by fire, ice, floods, and volcanic tempest, carved by periods of extreme violence of natural forces, the refuge lies in the middle of the Drumheller Channeled Scablands of central Washington. The area reveals a rich geologic history highlighted by periods of dramatic activity, each playing a major role in shaping the land. The northern half of the refuge, south of Potholes Reservoir, is a rugged jumble of cliffs, canyons, lakes, and remnants of lava flows.
maps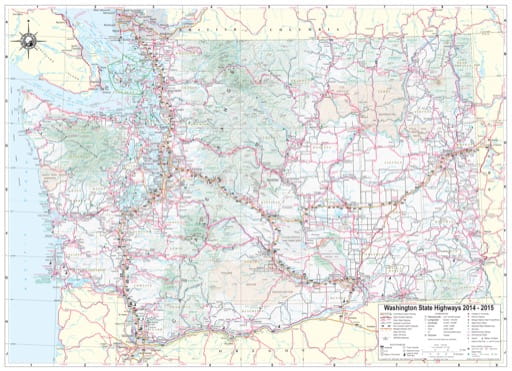 Washington State - Highway Map
Map of Washington State Highways / Tourist Map. Published by the Washington State Department of Transportation (WSDOT).
brochures
Columbia - Hunting
Hunting Regulations of Columbia National Wildlife Refuge (NWR) in Washington. Published by the U.S. Fish & Wildlife Service (USFWS).